Transfer with a private driver in Reunion
BOOK YOUR PRIVATE DRIVER IN REUNION IN 1 CLICK OR BY PHONE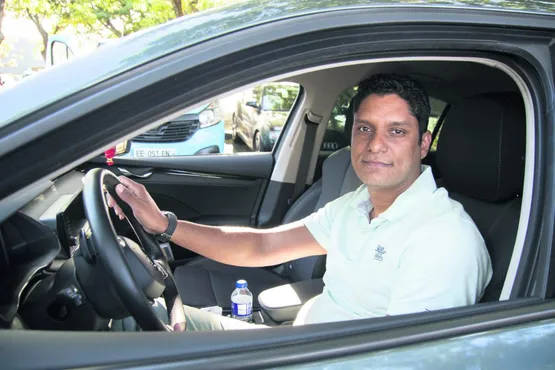 PRIVATE DRIVER IN REunion
For all your chauffeur-driven journeys in Reunion
Polite private chauffeur with premium vehicles
Rates for a private driver
Live quote for your journey, anywhere on the island
Private driver at your service in Reunion for all transfers
Book in 1 click or by phone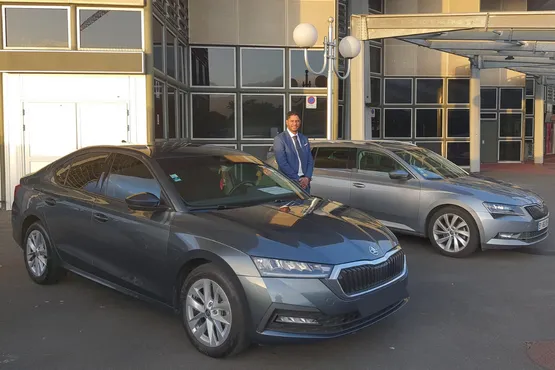 Comfort, Silence & Adaptability
If you are looking for the perfect private chauffeur on Reunion Island who will drive you at an attractive rate under the most comfortable and safest conditions, you have come to the right place. Whatever the day or time you need a private driver, we are available and ready to drive you anywhere on Reunion Island.
We know the island inside out, and our reputation is second to none. We can pick you up anywhere on the island and drop you off at any hotel, bar, restaurant, ferry terminal or airport. Just give us a call on the number given.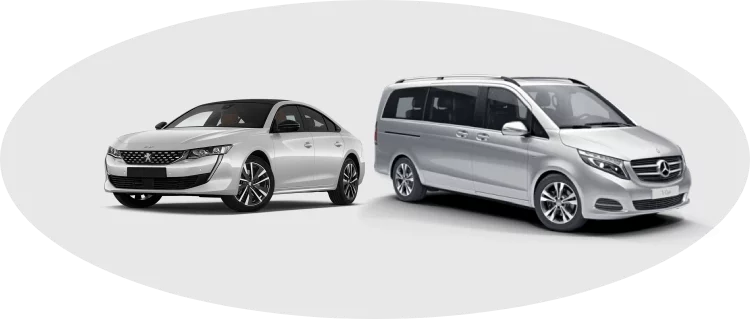 A very comfortable journey
Find these services on board our vehicles
Transport services & transfers from A to B with a private driver on Reunion Island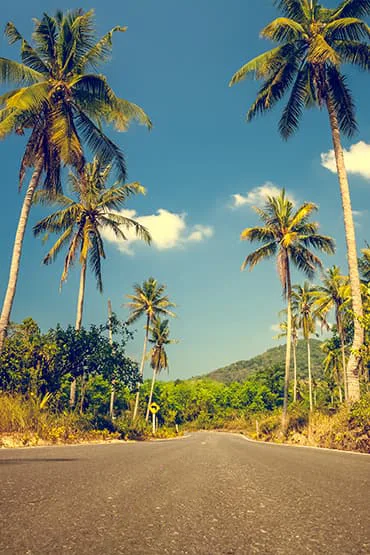 All distances on Reunion Island
Mon Transport.re is your ideal partner for all your private chauffeur-driven journeys on Reunion Island. We take care of all holidaymakers, islanders and visiting businessmen, with quality and safe transport and we are always attentive to your needs. So, whether you need to get to the Reunion harbour ferry terminal or Saint-Denis airport, there will always be a private driver to drive you there!
Local drivers
By selecting our company, you make the choice to be driven by island-born private drivers who know their region inside out and who will be able to advise you on the best restaurants and places to go out on the island. We are available to take you and your friends or family to a restaurant in the evening and pick you up to take you safely back to your hotel or flat, whatever the time of day or night.
Manage all your activities with a private chauffeur
If, for example, you decide to sunbathe on Boucan Canot beach or Grande Anse beach from your holiday resort, or if you are planning a hike through breathtaking scenery in the Cirque of Cilaos, book the best private chauffeur on the island now. Our chauffeurs can move around Reunion with ease and are always ready to offer you unrivalled comfort. You will then be able to enjoy the stunning scenery for which Reunion is famous.
For all your travel needs in Reunion, whether local or further afield, book your private driver online without further ado and set off to explore the island in the best possible conditions.
Airport and ferry terminal transfers
Is your flight landing at Roland-Garros airport? You have no time to lose boarding your boat to Mauritius? Choose the safest option and select our transport service.
Airport transfer
Roland-Garros airport is the main airport in the Reunion archipelago. It handles over 2 million passengers every year, putting it just behind Guadeloupe airport in terms of passenger numbers. It is therefore our main area of activity. The entire Mon Transport.re team will be with you from A to Z once you have collected your luggage and booked your private driver.
Ferry terminal transfer
Reunion Island is a wonderful archipelago and here, time flies. That's why it is essential not to waste any time, and to make sure you book your private driver in Reunion. Our private driver will pick you up at the Reunion airport and take you anywhere on the island. If you are feeling adventurous and want to travel to another island, we will be happy to take you and your luggage to the ferry terminal of your choice.

Whichever way you choose to travel to Reunion, whether by air or sea, make sure you choose the most reliable and competitive means of transport on the island. We are available all year round to meet your needs.
Hotels and Beaches Shuttle
When you arrive on the island, it is important for us to offer you a quick and easy way to get around. When it comes to hotel shuttles, nothing could be easier: just book a private driver and he will be waiting for you at the airport or ferry terminal to take you to your final destination. Once you have settled down, you can count on Mon Transport.re to take you as close as possible to Reunion's beaches.
Shuttle service to and from all hotels on Reunion Island
Our know-how, which is the result of our experience and our ability to satisfy all your travel needs, makes Mon Transport.re the best, most reliable and most competitive way of getting around the island. We strive for perfection and are totally committed to satisfying you and helping you get around Reunion Island easily. We are available all year round for you and your loved ones to take you to the many hotel residences such as:
Hôtel des Bougainvilliers ;
The Lux Saint-Gilles ;
The Iloha Seaview Hotel ;
The Battant des Lames ;
The Lodge Roche Tamarin & Spa Village Nature ;
And any hotel of your choice.
Going to the Reunion beaches with a private driver
In just a few clicks on our website or by phone, order your private driver and let us drive you to your next beach. The Indian Ocean offers you its best assets for moments of unrivalled relaxation. Once you have had a good rest in the sun, you can then ask your private chauffeur to take you to one of Reunion's many unusual restaurants. Until then, we serve the following beaches:
Boucan Canot Beach ;
Grande Anse Beach;
Saint-Leu Beach ;
L'Étang-Salé Beach ;
Saint-Pierre Beach ;
As well as any other beach by booking your private driver right now.
Provision of chauffeur and vehicle on Reunion Island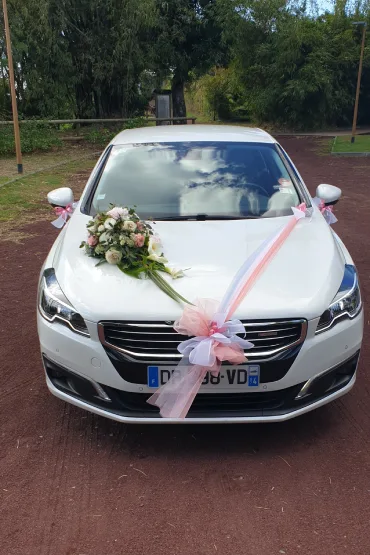 Business provision car on Reunion Island
If you are one of the many businessmen and women who come to do business in the Reunion archipelago every year, then it is a good idea to plan your trips and choose a reliable, on-demand means of getting around the island freely.
Top-of-the-range vehicles and experienced chauffeurs at your service
Our private chauffeurs in Reunion and Saint-Denis are at your service to take care of all your business travel needs in a professional way. For example, you can take advantage of calm and serene transport conditions to make any final changes to your speech or contract. All in spacious, comfortable, well-equipped vehicles.
Company seminars and conferences
Thanks to our fleet of clean, well-maintained vehicles, we can handle any situation. We can transport you as well as your colleagues and their luggage anywhere on the island. No separation, a stronger team spirit, more memories to share and no more time wasted trying to find several chauffeur-driven vehicles to take you as a group to your meeting place. In addition, whether you are due to attend a conference at the Parc des Expositions et centre de congrès Auguste Legros or are taking part in a Koh Lanta-style team-building event on Reunion Island, Mon Transport.re is your best option for getting around the island.
Professional and friendly, our drivers will always do their utmost to please you. To find out more about our provision car services, please contact us via the online form or directly by phone.
Private chauffeur for weddings on Reunion Island
Have you decided to get married in the heart of the archipelago? You can hire a stylish chauffeur to accompany you when you will say "yes" to your partner.
A private chauffeur to accompany you to your wedding
Our sole aim will be to make your wedding day transport a success. We will do everything we can to ensure your satisfaction and make your special day even more special. Whether it is for a few hours or a full day, you can book one or more well-dressed chauffeurs who will take care of all your transportation needs. When the time comes, we will be there to pick you up and make all your travel arrangements run smoothly. You will enjoy every minute of this very special day, and you will be fully focused on that moment of happiness. So, remember to contact us a few days beforehand and we will plan all your travel arrangements with you, such as the dress fitting or the hairdresser.
Choosing a private chauffeur who will take care of your guests
Your safety and that of your loved ones is particularly important to us during these festive times. So that you can have total peace of mind and concentrate solely on your happiness, we will collect your guests from Roland Garros airport in the best possible conditions and drop them off at their hotels. At the end of the celebrations, we will take them straight back to their accommodation in complete safety.

Our privision car service can meet all your requirements. We can provide you with a private chauffeur for your wedding, but also for your engagement, stag or hen party or any other reason!
Set off to discover Reunion Island
With its service specially dedicated to tourism, Mon Transport.re is responding to an increasingly frequent requests. In order to make the most of your stay, it is always a good idea to find an efficient and reliable means of transport.
Why call on our services?
By calling on us, you can always find an available private chauffeur in Reunion. From Saint-Denis to Trois Bassins, from Saint-Paul to Sainte-Joseph, via L'Étang-Salé and Le Tampon, we cover the whole island without exception. In addition, our drivers are island natives, so they know the island inside out. Finally, they will always have an anecdote or story to tell you about their favourite island.
Tourist excursions and discovery of the island
Reunion is overflowing with tourist options. Whether you like sunbathing in the sun or hiking in the mountains, you will enjoy your stay on the island. To discover these wonderful places and make the most of your holiday on the island, we have prepared tailor-made excursions that are always a great success. Of course, we can tailor your tours to your requirements. Here is a list of some of the best places to visit on Reunion Island:
Price valid for 2 to 4 people. From 5 to 8 people = €385. Duration: 7 hours

Price valid for 2 to 4 people. From 5 to 8 people = €385. Duration: 7 hours

Cirque of Cilaos (South)

€320

Price valid for 2 to 4 people. From 5 to 8 people = €385. Duration: 7 hours

Cirque of Salazie (East)

€320

Price valid for 2 to 4 people. From 5 to 8 people = €385. Duration: 7 hours

Price valid for 2 to 4 people. From 5 to 8 people = €385. Duration: 7 hours

Price valid for 2 to 4 people. From 5 to 8 people = €420. Duration: 9 hours

Volcano / Wild South

€350

Price valid for 2 to 4 people. From 5 to 8 people = €420. Duration: 9 hours
Find a private driver on Reunion easily
Our chauffeur-driven car company on Reunion Island is available all year round by phone for your urgent bookings. We are also at your disposal for any comments or requests for quotes via our online contact form.

In the event of unforeseen circumstances, postponement or cancellation, we would be grateful for immediate notification. We will then be able to reschedule your trip.

Each of your requests will be dealt with as quickly as possible so that we can offer you a customer experience that meets your expectations.
Whatever the time of day, we have set up a booking system so that you can order your private chauffeur in Reunion in just a few clicks. You can now go to the page specified and book your chauffeur-driven vehicle.

Once you have placed your order, we will take care of the rest! We will drop you off wherever you want, whether it is Saint-Denis, Le Bras-Panon, Saint-Paul, Le Port, Entre-Deux or any other locality in the archipelago.